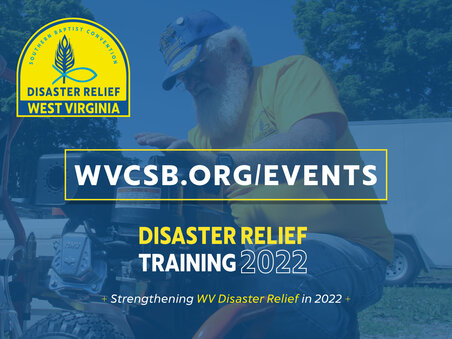 As we seek to affect our area, region, and world for the cause of Christ, this training prepares us to show Christ's love to hurting people.
In this ministry servants will be active in our local communities, ministering to those who have experienced personal disaster and loss. These disasters can include house fires, property destruction related to storms, floods, and other natural disasters.
It is our goal to be the hands and feet of Christ, using the opportunity of physical and emotional needs to meet the spiritual needs as we share the Gospel of Christ with those we touch in their time of need. If you are interested in this training, click here to register online.
What is WVCSB Disaster Relief?